In my mailbox is a meme started by The Story Siren and inspired by Alea at Pop Culture Junkie!!!

For Review:

But what good is that in the matchmaking world?
Lucy is about to find out when she tries to solve a murder and winds up falling into a romance of her own.
I already finished this book and it was awesome, I can't wait to review it!!!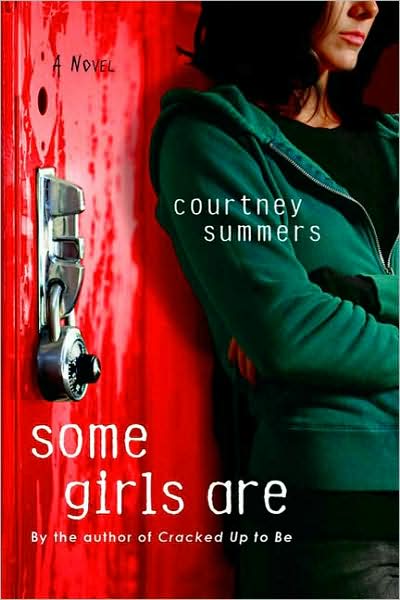 Synopsis from BN.com:
Climbing to the top of the social ladder is hard--falling from it is even harder. Regina Afton used to be a member of the Fearsome Fivesome, an all-girl clique both feared and revered by the students at Hallowell High... until vicious rumors about her and her best friend's boyfriend start going around. Now Regina's been "frozen out" and her ex-best friends are out for revenge. If Regina was guilty, it would be one thing, but the rumors are far from the terrifying truth and the bullying is getting more intense by the day. She takes solace in the company of Michael Hayden, a misfit with a tragic past who she herself used to bully. Friendship doesn't come easily for these onetime enemies, and as Regina works hard to make amends for her past, she realizes Michael could be more than just a friend... if threats from the Fearsome Foursome don't break them both first.
Tensions grow and the abuse worsens as the final days of senior year march toward an explosive conclusion in this dark new tale from the author of Cracked Up To Be.
I hear this book really gets down with the nitty gritty of high school. I cant wait to read it, I've never read a book with such a real and harsh look into high school!!!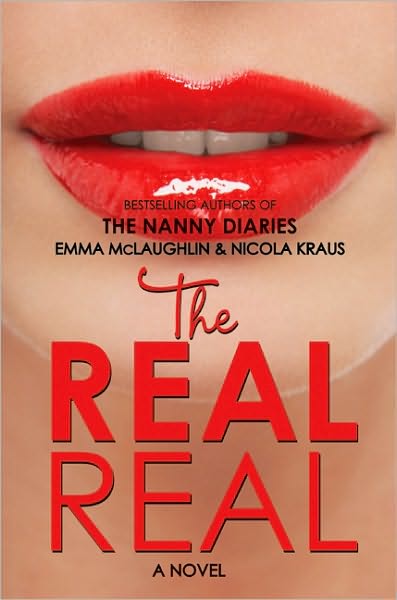 Synopsis from BN. com:
Imagine there was never a Laguna Beach, a Newport Harbor, the shimmering Hills. Imagine that your hometown—your school—is the first place XTV descends to set up cameras.
Now imagine they've trained them on you.
When Jesse O'Rourke gets picked for a "documentary" being filmed at her school in the Hamptons she's tempted to turn down the offer. But there's a tuition check attached to being on the show, and Jesse needs the cash so she can be the first in her family to attend college. All she has to do is trade her best friend for the glam clique she's studiously avoided, her privacy for a 24/7 mike, and her sense of right and wrong for "what sells on camera." . . . At least there's one bright spot in the train wreck that is her suddenly public senior year: Jesse's crush has also made the cast.
As the producers manipulate the lives of their "characters" to heighten the drama, and Us Weekly covers become a regular occurrence for Jesse, she must struggle to remember one thing: the difference between real and the real real.
I've heard only the greatest reviews on this book!!!
Contests: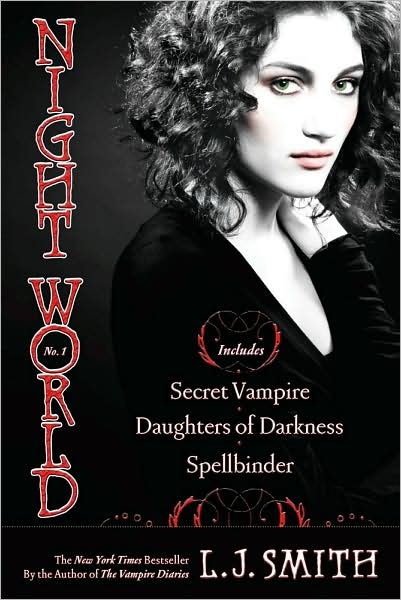 Synopsis from BN. com:
Vampires, werewolves, witches, shapeshifters — they live among us without our knowledge. Night World is their secret society, a secret society with very strict rules. And falling in love breaks all the laws of the Night World.
In Secret Vampire, Poppy thought the summer would last forever. Then she was diagnosed with terminal cancer. Now Poppy's only hope for survival is James, her friend and secret love. A vampire in the Night World, James can make Poppy immortal. But first they both must risk everything to go against the laws of Night World.
Fugitives from Night World, three vampire sisters leave their isolated home to live among humans in Daughters of Darkness. Their brother, Ash, is sent to bring the girls back, but he falls in love with their beautiful friend.
Two witch cousins fight over their high school crush. It's a battle between black magic and white magic in Spellbinder.
It is so loooooong overdue that I read this book. This will only be my second L. J. Smith book ever, I know, shame on me, but I am getting right on that!!!
You loved Secret Vampire and are counting down to the Strange Fate apocalypse. But who was the first made vampire? How do you properly greet a witch? And why are shapeshifters and werewolves rivals? Prepare to test your Night World knowledge with trivia questions from all nine books; get the inside information about the clans, the soulmate principle, Circle Daybreak, and the four Wild Powers; and take two quizzes to find out how you fit into the Night World.
Best of all, L.J. Smith shares her inspiration for the series, answers the questions you've been asking, and even reveals fun facts about herself in this official guide. Plus, look for the sneak peek at the dramatic conclusion to the series, Strange Fate!
Ooooh the secrets of the Night World revealed!!!


Synopsis from BN.com:
"It is a truth universally acknowledged, that a single man in possession of a good fortune must be in want of a wife."
So begins Pride and Prejudice, Jane Austen's perfect comedy of manners--one of the most popular novels of all time--that features splendidly civilized sparring between the proud Mr. Darcy and the prejudiced Elizabeth Bennet as they play out their spirited courtship in a series of eighteenth-century drawing-room intrigues. "Pride and Prejudice seems as vital today as ever," writes Anna Quindlen in her introduction to this Modern Library edition. "It is a pure joy to read." Eudora Welty agrees: "The gaiety is unextinguished, the irony has kept its bite, the reasoning is still sweet, the sparkle undiminished. [It is] irresistible and as nearly flawless as any fiction could be."
I read this book like in the 7th grade and I loved it. Im glad to finally have my own copy of this great classic. Thanks you guys!!!
Bought: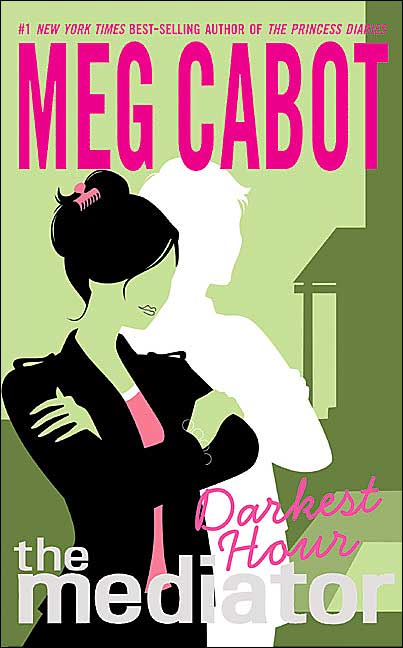 Synopsis from BN.com:
When the nineteenth—century ghost of Maria de Silva wakes her up in the middle of the night, Suze knows this is no ordinary visitation — and not just from the knife at her throat, either. In life, Maria was the fiancée of Jesse — the same Jesse who was murdered a hundred and fifty years before. The same Jesse Suze is in love with.
Maria threatens Suze: The backyard construction must cease. Suze has a pretty good idea what — or rather, who — Maria doesn't want found. But in solving Jesse's murder, will Suze end up losing him forever?
Finally, I have been re-reading the third book in this series for months, I hate putting off a series, but I finally got it, can't wait to read it!!!