In my mailbox is a meme that was started by Kristi at The Story Siren and inspired by Alea at Pop Culture Junkie!!!
From now on I think I am going to start doing my In My Mailbox every two weeks. That way I have more books to talk about, and I don't have to list a whole in My Mailbox post based on 1 book.


Contest

There were no surprises in Gatlin County.
We were pretty much the epicenter of the middle of nowhere.
At least, that's what I thought.
Turns out, I couldn't have been more wrong.
There was a curse.
There was a girl.
And in the end, there was a grave.

Lena Duchannes is unlike anyone the small Southern town of Gatlin has ever seen, and she's struggling to conceal her power and a curse that has haunted her family for generations. But even within the overgrown gardens, murky swamps and crumbling graveyards of the forgotten South, a secret cannot stay hidden forever.

Ethan Wate, who has been counting the months until he can escape from Gatlin, is haunted by dreams of a beautiful girl he has never met. When Lena moves into the town's oldest and most infamous plantation, Ethan is inexplicably drawn to her and determined to uncover the connection between them.

In a town with no surprises, one secret could change everything.
I was going to add a scream right here. But even that wouldnt be enough to grasp the amount of excitement I had when I recieved this boo. And it is soooo long. Somethine about long books just makes them even more anticipating to read!!!

Library

What if all your wishes could come true? Blink, drink a fizzing pink potion, and poof!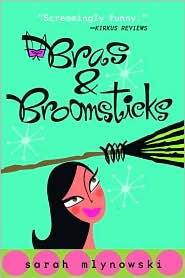 Life is perfect.
That's my situation.
Except I'm not the one who suddenly has magical powers. My younger sister is. And let me tell you, spell books are wasted on the young!
Yes, yes, of course world peace and cures for horrible diseases are important.
But so is . . .
Dancing without looking like I'm being electrocuted.
Winning back my best friend.
Stopping my dad's wedding.
And finding a date for Spring Fling.
I'm not bewitched . . . yet.
One of my friends reccommended this book to me, and it seems pretty interesting.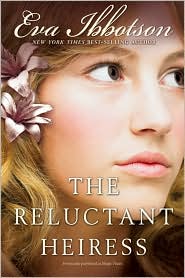 Being an heiress in 1920s Austria with nothing but a broken-down castle to your name and nary a penny in your purse could be frustrating for anyone but the Princess Theresa-Maria of Pfaffenstein. "Tessa," however, is thrilled with her situation, as it allows her to concentrate on her love of the arts—and no one in the Viennese opera company need know that their delightful and charming under-wardrobe mistress is really a princess. But when the dashing self-made millionaire Guy Farne arrives at the opera in search of suitable entertainment for his high society guests, Tessa realizes that there may be more to life—and love—than just music. But while the attraction between them in undeniable, Guy's insufferable snob of a fiancée only solidifies Tessa's determination to keep her true identity a secret. Yet, after a chance meeting with the handsome Englishman, Tessa's reserve begins to melt, and she starts to wonder if it's not too late for a fairytale ending...
I read one of Eva Ibbotson books before, and though I didnt really enjoy it much, I decided to give her books another try. This one definately sounds more exciting though.

Welcome to Nightshade, California; a small town full of secrets. It's home to the pyschic Giordano sisters, who have a way of getting mixed up in mysteries. During their investigations, they run across everything from pom-pom-shaking vampires to shape-shifting boyfriends to a clue-spewing jukebox. With their psychic powers and some sisterly support, they can crack any case.

Teenage girls are being mysteriously attacked all over town, including at Nightshade High School, where Daisy Giordano is a junior. When Daisy discovers that a vampire may be the culprit, she can't help but suspect head cheerleader Samantha Devereaux, who returned from summer break with a new look; Samantha appears a little . . . well, dead, and all the most popular kids at school are copying her style.

Is looking dead just another fashion trend for Samantha, or is there something more sinister going on? To find out, Daisy joins the cheerleading squad.
Ihave been waiting to read this book for a long time, Im trying to give the mystery/suspence genre a chance, since I never really read those kinds of books, and this book is at the top of the list. And I love the cover!!!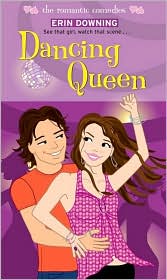 Who needs Prince Charming if you've got a rock star?

It's official. Olivia is a superfreak. Sure, she may have landed the hottest internship at an übercool TV music station. And yes, she's chilling with A-listers in London all summer. But when she meets her very first pop star, she gets caught in a revolving glass door and falls smack down on her bum — all in one quick motion.

Luckily, Rocker Boy thinks Liv's quirks are adorable. He takes her clubbing at the hippest spots! Liv may be clumsy on solid ground, but on the dance floor she sparkles. The summer's just begun and she's already captured the spotlight — and a celeb's heart, too. Now if only she was sure he's the right guy...

What can I say. I can't get enough of these romantic comedies!!!

What did you guys get in your mailbox this week?